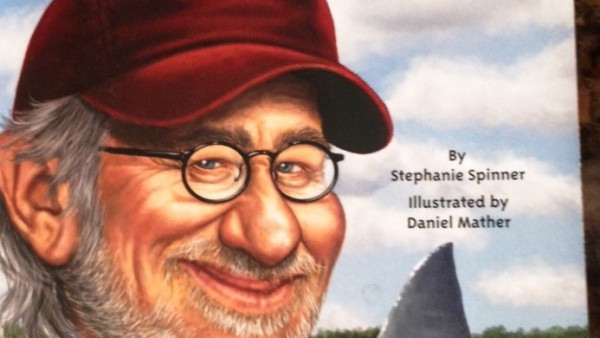 Steven Spielberg & Arizona
Scene 1: Long before moving to Arizona, I began working in television in Philadelphia. I was born and raised there. I was well aware Steven Spielberg had childhood ties to the nearby of South Jersey. In the media, you are trained to always look for local hooks.
Scene 2: When I visited Cincinnati, they had longer, stronger pride and bragging rights to the world famous movie director. Steven Spielberg was born there in 1946.
Scene 3: When I visited Hollywood, California, Steven Spielberg was already one of the biggest names in the film industry.
Scene 4: When I fell in love with Arizona years ago, I heard Steven Spielberg had ties to Phoenix.
Scene 5: Recently, while reading a biography of the famous creative storytelling with my 8-year old son, I enjoyed discovering just how strong the Steven Spielberg Arizona ties really were.
Flashback – "Like a Scene in a Movie"
Steven Spielberg began his career in Hollywood. While taking a tour at Universal Studios, he ventured off on his own. This led the aspiring filmmaker to sneaking in day after day to watch and learn everything he could. He was quickly spotted. But the person liked him and gave him a 3-day pass.
Beginning on day 4, Steven repeatedly fooled the security guard with friendliness and a wave. He discovered an empty office and moved in. People assumed he belonged there. Around this time in 1969, he made his first professional release, "Amblin." It was a 24-minute boy meets girl film about two hitchhikers on the way to a beach. Universal executives were impressed enough to sign Spielberg as a television director. He dropped out of college and rose through the ranks in television. In 1975, Steven took his first big bite out of Hollywood directing the blockbuster feature film, "Jaws."
Steven Spielberg Arizona: The Plot Thickens 
Let the credits show Phoenix, Arizona is where one boy discovered his destiny. He fell in love with making movies. He was 10 years old.
Steven's father, Arnold Spielberg, was a talented engineer. He got great job offers. Thus, the family was often on the move. For Father's Day 1957, Steven's mother Leah gave him a gift of an 8 millimeter movie camera. It was love at first sight for young Steven who couldn't wait to borrow it.
Steven's first production was "The Last Train Wreck." The starring role was given to his Lionel train set. At the time, the film was the greatest 3 minutes in entertainment history to Steven who watched it over and over again.
The living room of the Spielberg's home in the Arcadia section of Phoenix soon became a makeshift movie set. Steven persuaded his parents, his little sisters, and others into acting on camera.
His first short was about World War II pilots, titled, "Fighter Squad." Arnold talked his son's way into the airport for some filming.
When he was 11, Steven Spielberg made a 9-minute western starring his fellow Boy Scouts. The troop went wild when they viewed it. At that moment, Steven Spielberg said he knew what he wanted to do with his life.
In 1962, the 16-year old Arcadia High student made the Arizona desert look like the African desert for the 40-minute film, "Escape to Nowhere." It was a story of U.S. soldiers trying to escape enemy troops. The film showed Steven was heading somewhere. It won him first prize in the Canyon Films Junior Film Festival.
In 1964, Steven took a big step forward with "Firelight." The young director shined brightly in the 2-hour feature length film about alien kidnappings. His father donated $500 to the budget. The film took Steven one year to make.
For the premiere, the family rented a theater. Steven's mother, Leah, made sure it was a full house. She even climbed a ladder outside the theatre to showcase the title on the marquee. The family drove to the event in a limo. It was a far cry from her driving their beat up old Army jeep in "Escape to Nowhere."
Soon after, Steven's family moved to Saratoga, California. Sadly, his parents split up. His mother and sisters returned to Arizona. He stayed with his father. The scenario broke Steven's young heart. But at the same time led him right into his heart's desire, a brilliant career making movies.
Steven Spielberg Arizona: A Starring Role in an Amazing Career.
by Thomas Baldrick